You are part of me now - predators and prey.

I, the orifice for the cluster fuck
between power and the powerless,
bore witness to everything,
absorbed the piss and stench
of humanity's inanity,
shouldered the dissension
of the contented and discontents;
suffered the rape of ethos and psyche.

Oh, how I agonized under the coming of human wreckage
took into my character the rain of mortar and limbs
twisted steel and torsos, blood and dust
hopelessness and hope thrashed about my gapping cavity,
now a graveyard.
It all proved relative in the hush of mourning;
carnage defined me, held me captive to fatality,
rendered me a morbid tourist attraction.
But persistence, sentinel to creature and mind
rumbled my epicenter, cut a new path,
the linger of death dissipated

Nowadays, the clamor of continuance surges upward
penetrates this concrete epidermis with a rush
of life impermeable, pushes onward the survivors
and gives rise to resilience of spirit;
resurrection pulses within me to forward passage.

But I don't forget, still feel them all
their transience hovers over the heartiness
decrees living more sacred

(2004)

Writer's note: I was in NYC when the Path Train between NYC and New Jersey reopened. I was standing on the street in Lower Manhattan a couple of streets away from Ground Zero when I felt the train rumble under my feet. I felt a flood of emotions and began writing in my hotel room later that day. I worked this poem for over a year before it found its voice.



Arms wrapped around swollen belly,
I downed my fear; questioned my sense;
prayed
for strength, for hope;
that prayer for forgiveness; for thanks
and waited
for her– my blessing, my heaviness.

Push, breathe, push, breathe, push,
breathe…..puuussssshed into this world
with unrestricted affirmation
she greeted me squalling protest
with arms thrashing, legs pumping
tiny fist balled in defiance

she was in my world now

A place where you push down passion
because dreams get in the way of survival
where you run to lag steps behind,
tired and defeated
never put down load carried
panicked
you may not have the strength
or wherewithal to pick it back up,
place foot in front
of beleaguered foot to move on.

Placed on my stomach she nuzzled
for the safety she would never know again.
I could not swaddle her innocence
or protect her from her world inherited
She, born to know deprivation
and empty stomach
keep you in your place put downs,
smack downs, knock downs,
black eyes and split lips,
born to suffer my choices

Instinctive hands reached down to push her
back into my body; back to her warmth
un-do this thing I'd just done.
awkward fingers hung onto the noise
burdened my moment of second thought
drew her into my skin
infant wail waned to a whimper
felled quiet into deep new breath
we lay silent; united

Another world created

(2001)
In the middle of earth lie roots
snaking succulent veins upward, onward
replenishing the Herculean tree

In the middle of fruit lies a seed,
waiting to sprout forth, execute destiny
Reborn

In the middle of gardens
lay minuscule universes, complete
dancing nature's melodies
sans question or thought

In the middle of mankind lie hearts
spewing life through flesh and bone
busy and eager

In the middle of hearts lie spirits
delving and clamoring
searching and reaching
toward that thing bigger than he

(c) 1999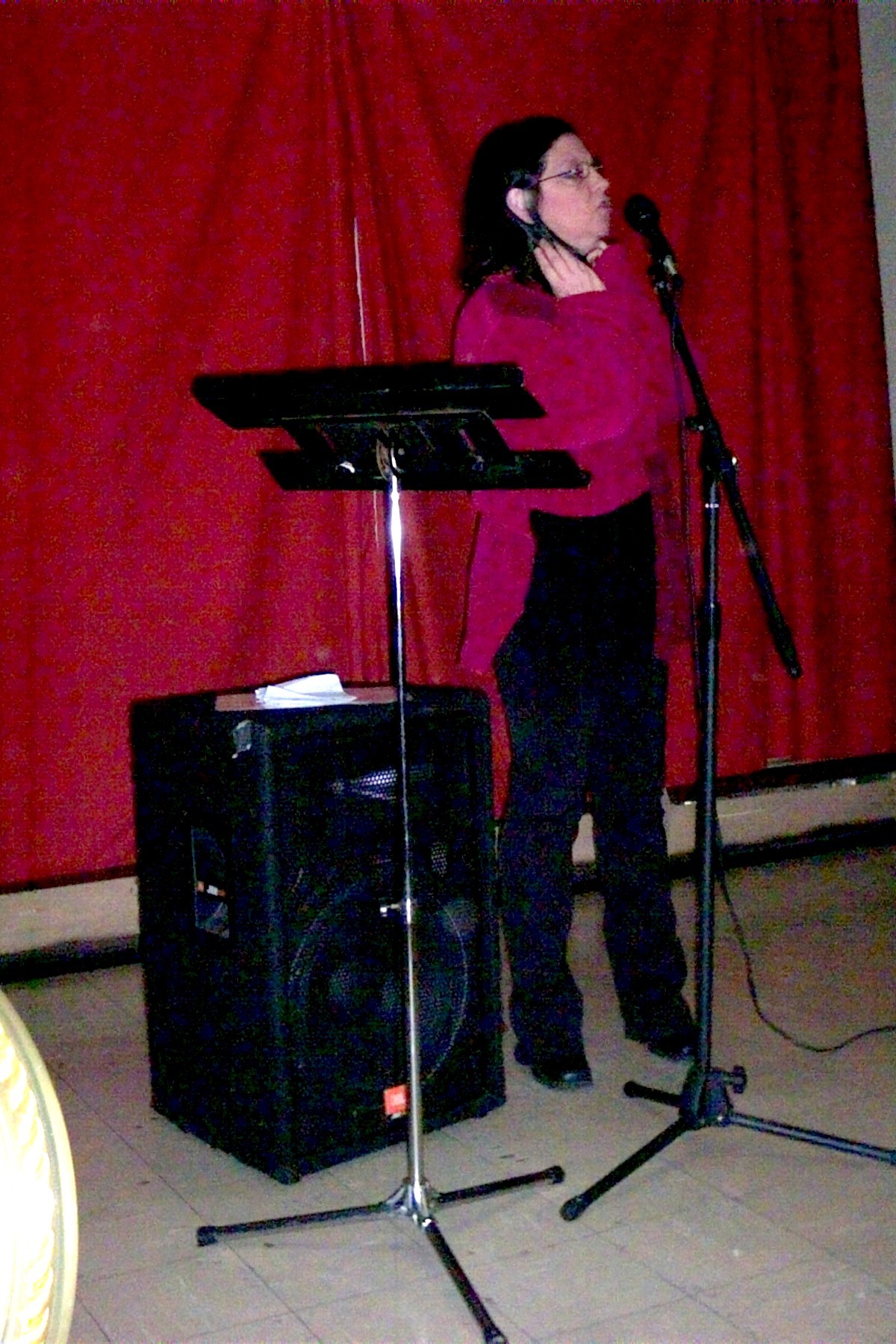 PLACE MEMORY (Church St. NYC- Downtown at Ground Zero).
Poetry by Linda DiFeterici
New poems will be added frequently. I invite you to leave a comment on the poems in my poetry blog and/or sign my guestbook. The relationship between writer and reader is a special one. Thanks for reading!!
Husbands, Lovers & Significant Others
Poetry by Linda DiFeterici/ Music by Akida Webb/Produced by Doug Taylor
2005
Infinity written by Linda DiFeterici and Tony Brown/Music by Akida Webb/Performed by Linda DiFeterici & Akida Webb/Produced by Doug Taylor